Five years on from the earthquakes, many expected mental health of the population to have recovered. Instead, mental health stats are continuing to climb in almost every measurable area. Christchurch Dilemmas asks how can Canterbury respond to its mental health crisis?
Read more
The outward signs of a natural disaster are beginning to disappear from Christchurch's physical landscape.

As the last damaged buildings of the business district are demolished, empty lots are replaced by tilt-slab offices and enormous sheets of glass. More than 90 per cent per cent of insurance claims are settled and repairs have been carried out on tens of thousands of homes.

But behind closed doors, experts say the psycho-social recovery of the city is in desperate need of attention. As the initial trauma and stress of the quakes fade from memory, many expected the mental health of the population to have recovered. Instead, mental health stats are continuing to climb in almost every measurable area.

The proportion of people reporting that they felt stressed "always or most of the time" doubled from 8 per cent in the pre-earthquake to 19 per cent in 2015. Last year, police callouts for attempted suicides rose 60 per cent from pre quake levels, the highest in the country. Canterbury saw a 37 per cent increase in people entering mental health services compared to pre-quake levels. Rural mental health presentations were up 65 per cent. Emergency health presentations have risen 104 per cent, psychiatric emergency assessments up 124 percent.

Dr Alistair Humphrey, Canterbury District Health Board's medical officer of health, says despite their efforts things are continuing to worsen.

"Before the earthquakes of 2010 and 2011, the people of Canterbury had mental health problems well below the national average," he says, "but in 5 years since, mental health problems have climbed steadily, in all age groups and at all levels of severity. The problems that we're seeing - in the hospitals and in the community - are continuing to climb."

The eastern suburbs - already one of the most economically disadvantaged areas of the city - were also the worst hit by quake damage. Here, the lingering effects have been hardest felt. Almost half of the population of the eastern suburbs were categorised as "low wellbeing" on a World Health Organisation scale, compared to around 31- 40 per cent across other regions of Christchurch and 25 per cent nationwide.

Meanwhile, Humphrey claims Canterbury District Health Board is one of only two in the country which has had its funding actually decrease in the past 2 years. Figures provided by Humphries comparing the 2015/16 year to 2016/17 show Canterbury's mental health funding has been cut by 4.5 per cent. This makes the funding here $44 dollars less than the national average of $251 per person.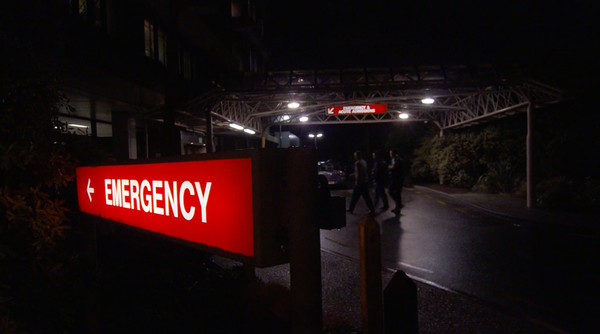 CDHB reported the total shortfall for mental health funding for the year would be $23 million, most likely to be filled by pulling money from other services. A $20 million funding injection to be rolled out over 3 years was announced in March - but Humphrey says it's not enough to balance the overall shortfall.

Meanwhile, around the edges, community groups are stepping into the gaps to meet the most urgent needs of their community. Dr Sue Bagshaw runs the 298 Health Centre, which provides wraparound support to youth in crisis. "We've always had young people living under the bridge or living in tents, but it's just way way worse now," she says. "The earthquake was the stone in the pond, so you can't see the stone any more but the ripples are still there." Now, Bagshaw wants to expand the health centre into a "one-stop-shop" for youth to come for counseling, health issues, employment and housing.

Across the city, Home and Family provides residential programmes for vulnerable mothers and babies. Many of their clients are at risk of having children removed from their care, and the trust works with families to teach parenting skills, provide counseling and offer housing.
"Since the earthquakes we've been up there at capacity and with waiting lists," says Sandra Talbot, parenting team leader. "I know people think that it's getting easier in Christchurch, but it's not."

Director Val Carter says the needs are more urgent than ever. "We've got higher levels of anxiety, families finding it finding it difficult to find homes - warm comfortable homes for their children, especially that are affordable for them."

For adults still feeling the effects of trauma and anxiety, Creative Spaces provides workshops for art therapy and creative output.

"After the earthquakes a lot of our voices were taken away, so we didn't get a say in the things that affect us," manager Kim Morton says. "But there's an inherent power in creativity. It's a way of expressing who you are and what you believe in." Morton says they have had 20 new participants in the last month alone, and can't absorb the demand.

All of the community groups have three things in common: waiting lists, increased demand, and a desperate need for funding.

So how will Christchurch respond to its mental health crisis? And what resources are we prepared to dedicate to doing it?
Top Comments

We love the Youth Hub vision and incorporation of an arts space in the old Vicarage Susan Bagshaw - a home for young people is so desperately needed and we Ōtautahi Creative Spaces are keen to support this in any way we can. We will be looking for bigger space in the future as well so we can support more artists. Kia kaha!

I thought I had it bad until I drove around the Eastside and cried thinking of what people are enduring there and just the ongoing negativity of living somewhere that the rest of NZ seems to have turned their backs on.