Rising house prices are putting first home ownership out of reach for many Cantabrians. So how can we affordably provide decent housing for our people? Christchurch Dilemmas asks how do first home buyers enter the housing market and looks for innovative housing solutions working both in Christchurch and around the world.
Read more
While the region is not yet close to Auckland levels, many Cantabrians are struggling to afford their first home.
Median house prices in Christchurch reached $450,000 in April 2016 - the highest on record, and 5.5 times the city's median income. Housing over 3 times median income is considered 'unaffordable' according to the International Housing Affordability Survey.
Rising prices overall have been compounded by the legacy of the earthquakes, where many of the homes lost were at the entry-level end of the market.
Following the earthquakes, 7,860 houses were lost due to properties being deemed uninhabitable and classified as 'red zone'. A further 9,100 properties were deemed uninhabitable due to requiring major repairs or rebuilds. But even as that housing stock re-enters the market, it does so at higher prices - as older homes are rebuilt or repaired.
As a result, many of the most affordable, run-down homes have simply disappeared from the market. Homes rented for under $180 for single bedrooms or $300 for multiple are considered 'affordable rentals' by the government. But the number of houses rented at those rates halved from pre quake to 2013.
"The houses seem to be going up so fast, they almost seem to be going up in price faster than you can save for them," says Andy Cunninghym. He and his wife Rachel, along with their sons, have been looking at how to buy a warm, dry house for the family. On a double income as a waitress and plumber, they say the mortgages remain out of reach.
Jill Hawkey, executive director of the Methodist Mission, says the problem isn't disappearing. "I think Christchurch does have a housing problem," she says. "It's about affordability. People who found it difficult to find housing before the earthquake have found it even harder to find it after."
"We lost a lot of homes that were low cost housing and at the same time the housing that was left increased in cost significantly. Currently we know there's 400 people on the social housing register - so that's a lot of children who don't have a warm, safe, dry and affordable place to call home."
To meet the demand, Methodist Mission is working alongside council and government to create their own social housing accommodation around the city.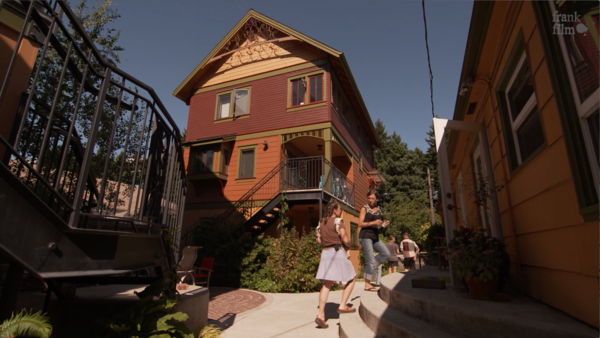 As well as leasing homes, Methodist mission has been buying the homes built by government immediately post-quake which had been used as emergency housing for displaced families. Once built, the homes are relocated, done up and made available to low income families.
For those looking to buy, New Zealand Housing Foundation supports lower income families to meet deposits and get mortgages.
"We purchase up to 35% of the cost of the house and that money stays in the house for the first 15 years at no charge - so that means the families we assist are then able to go and get their own mortgage for the house," says spokeperson Margaret Willis.
The Housing Foundation has built more than 300 houses nationally. In Christchurch Willis says five houses have been already been built, and the group is working with 30 families to look at building.
Overseas, groups have looked at pooling their resources to create housing options at a lower price. A housing co-operative in Portland, Oregon uses shared infrastructure to drive the overall house of units down. The residents say sharing gardens, garages and recreation rooms among them makes each individual unit cheaper, as well as creating a supportive community.
So what can Christchurch adopt as the city is rebuilt? How can we provide decent, affordable housing?
Top Comments

Seems to me that one option is being overlooked. There are hundreds of containers and they are VERY easily converted into liveable units. A combination of containers can readily be turned into multi-roomed permanent houses.
It's time to think outside the square.